---
OpenDNS (Cisco Umbrella)︎︎︎

---
Type: Interior
Location: San Francisco, CA
Size: 28,000 SF
Year: 2016
A commercial tenant improvement and conversion of an existing historic warehouse into a tech office with a mix of open offices, conference rooms, flexible meeting spaces, and generous social spaces.
---
---
Building upon the industrial aesthetic of the existing concrete warehouse and the precedent set by the client's established identity, a number of custom features were designed to highlight significant elements of Open DNS's office culture: a CNC-routed mural, a diagrid acoustic baffle array, a plywood-clad all-hands area, and multiple mobile meeting units.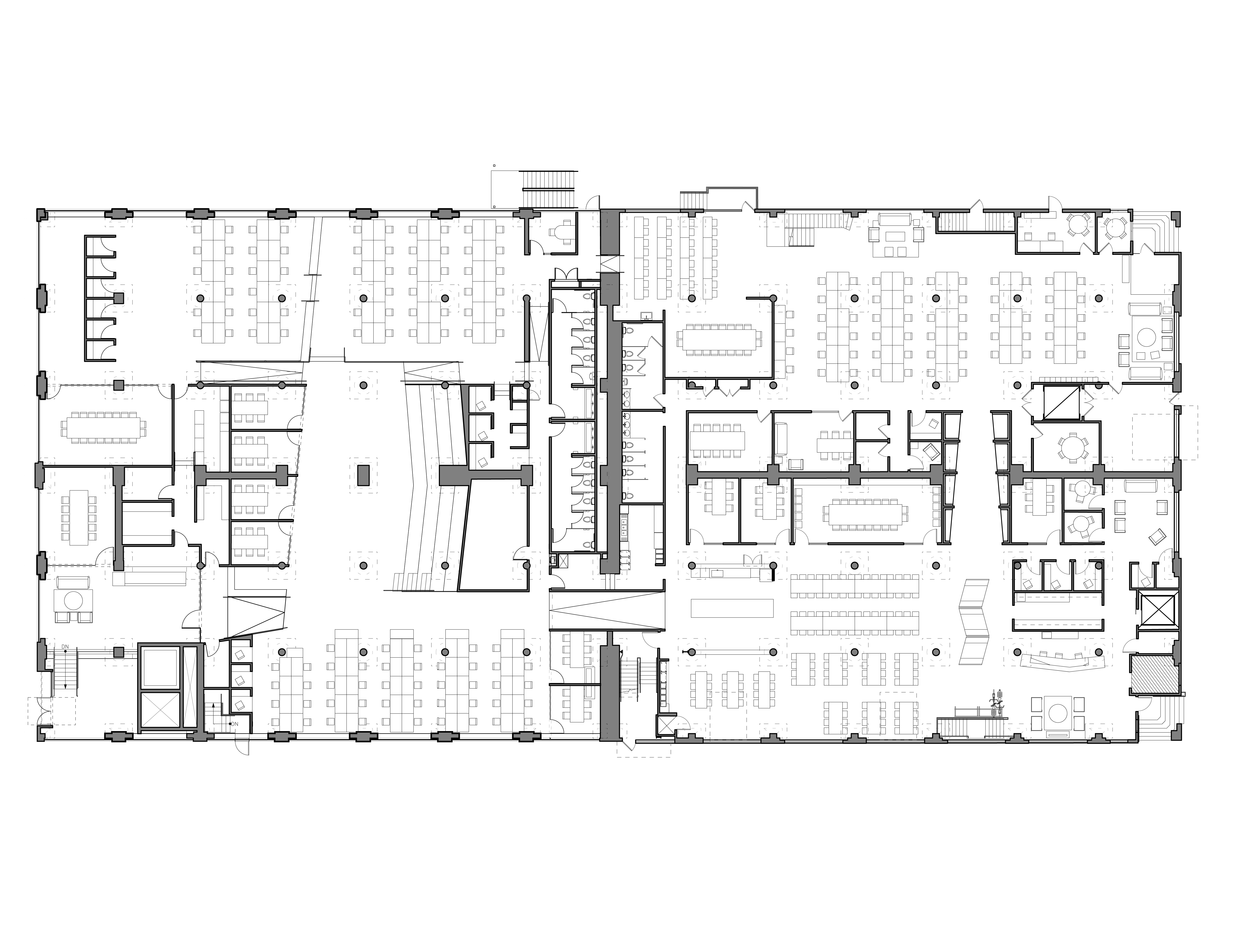 ︎︎︎First Floor Plan
︎︎︎Second Floor Plan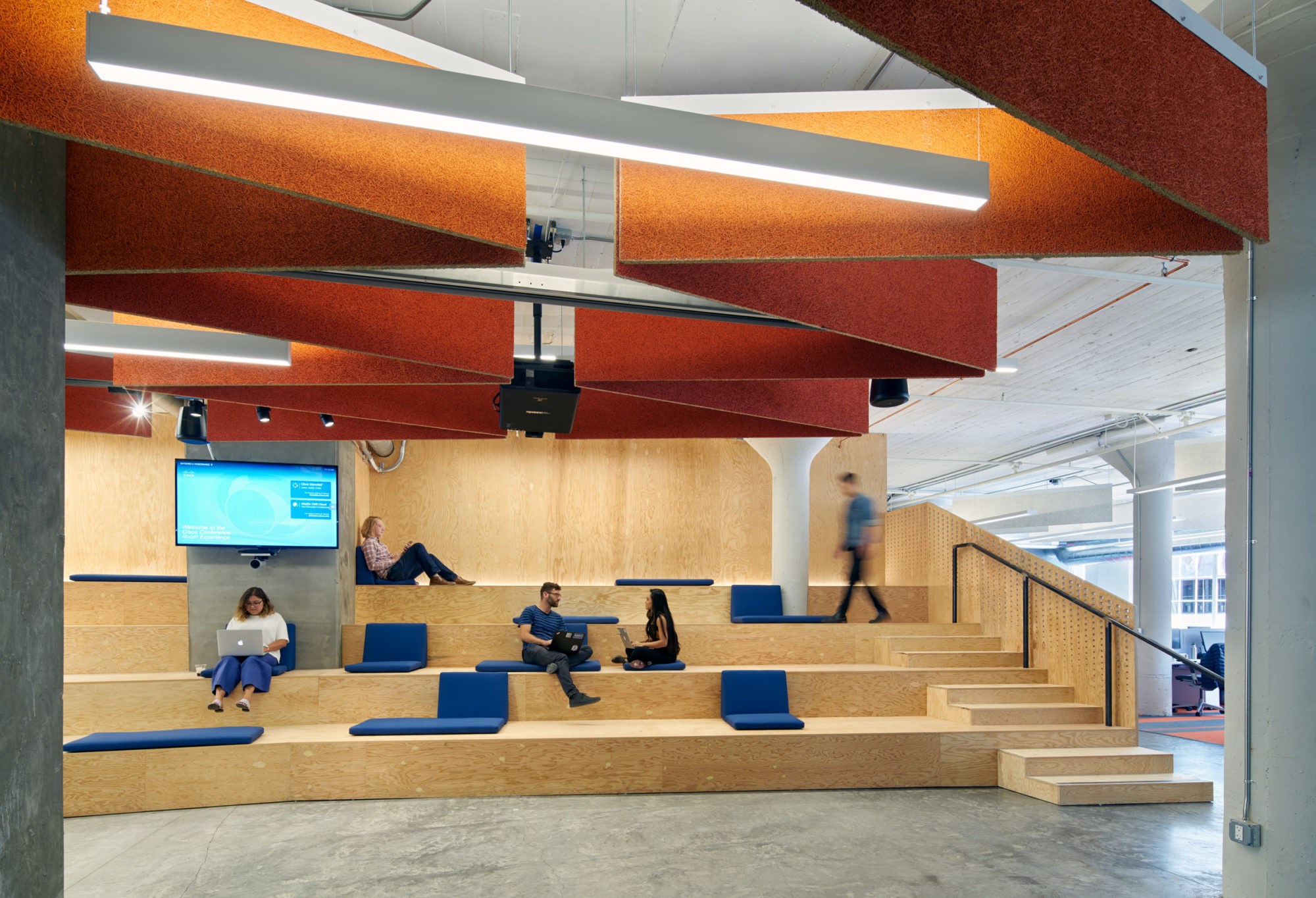 ︎︎︎Detail of All-Hands Guardrail
︎︎︎Detail of Custom Desk at Entry
Private phone booths are situated throughout the project to allow users to engage in private conversations.

---
---
© 2021
Daniel
William
Garcia
Smith